Emergency & Critical Care Services
Whether your pet suffers a sudden illness, accident or trauma, our experienced veterinary professionals are always ready to deliver critical medical attention with compassion and skill on evenings, weekends and holidays.
Emergency Services        Critical Care Monitoring   
Experienced Team
Our team of veterinarians and staff at Airport Pet Emergency Clinic is committed to the care and health of your pets.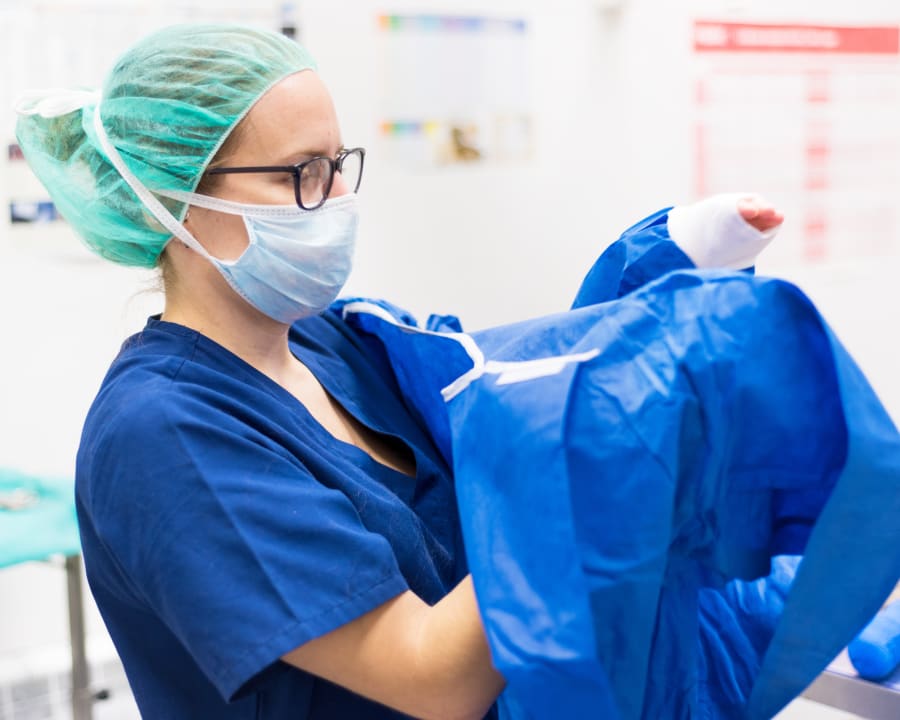 Why Trust Us
We understand that a pet emergency can be scary and stressful. When it comes to caring for your pet during an emergency, you want a place you can trust and rely on to provide your companion with the care they need.
Here are just a few reasons why Airport Pet Emergency Clinic is the right place to bring your pet during an emergency: 
We care for your pets with compassion and skill.
No matter what health issue occurs in your pet, we are staffed with emergency care veterinarians, nurses and technicians and always equipped to provide care to your pet.
We are here for your pet after hours. 
We know that emergencies can occur at any time. We're open on evenings, weekends and major holidays so your pet can get care outside of regular business hours. 
We use state-of-the-art diagnostics. 
We use diagnostic technology to examine your pet internally and aid in the detection of a number of conditions so we can make a plan to treat them. 
We work closely with your primary care veterinarian. 
We work as a team with your primary care veterinarian to ensure your pet has care whenever they need it.
We also provide overnight critical care monitoring for small animal patient referrals from daytime veterinary hospitals that are unable to provide overnight care.
We provide emergency service for pets in the Tri-Cities area and beyond.
We proudly provide emergency care to pets in Blountville, serving the Tri-Cities area of Northeast Tennessee and surrounding states including Kentucky, North Carolina, South Carolina and Virginia. 
Our passion is emergency medicine and we take pride in providing quality veterinary care.